Instagram video ads have the power to reach a massive audience, especially as they're looking to discover new products and services. They have a special place in the digital marketing world, so if you're looking to grow your business and aren't sure how to make great Instagram video ads read on.
The following 10 Instagram video ad production companies earned their way to be top producers based on six criteria: expertise, communication, services, price, client feedback & customer experience:
Sharp Eye Animation
Biteable
Crello
90 seconds
Waymark
Later
InVideo
Magisto
Smart Sites
Clipchamp
---
1. Sharp Eye Animation
Beginning as an explainer video production company, Sharp Eye Animation has evolved into a full service video marketing firm. With an ex-Google founder at the helm, and multiple creative awards, we know (and we're confident that you'll agree, too) that Sharp Eye Animation is one of the best Instagram video ad production companies around.
The team won back-to-back (2018 & 2019) MarCom Awards from the Association of Marketing and Communications Professionals (AMCP). It specializes not only in Instagram video ad production but other video marketing campaigns as well.
They make all types of animated explainer videos and can also help get the right people to watch them when they're done
San Francisco, California
Notable clients include Google, Walmart, Comedy Central
---
2. Biteable
Biteable is a great video content production company and produces Instagram video ads. They have won multiple creative awards and have 800,000+ real-life stock footage clips, and gorgeous animations.
Hobart, Tasmania
Notable clients include Airbus, Cisco Systems, Panasonic, Virgin Group
Making Instagram video ads since 2014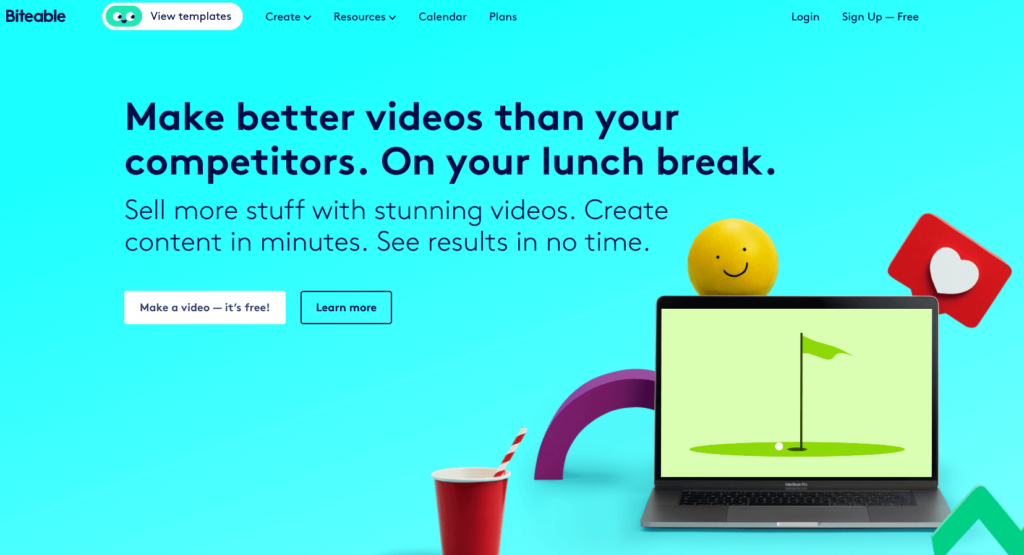 ---
3. Crello
Crello is a template based video ad and graphic design production company. They produce instagram video ads. They offer an online tool for creating videos and graphic designs for the social media, print or any other web based graphics by using a huge collection of pre-designed templates and video/photo content. They also have 780+ Instagram Ad Designs, 25000+ Premium Layouts, 10000+ design elements.
Located in New York, New York City
Notable clients include Omega Finance, School of Nomad, Lisa Mitchell
Making Instagram video ads since 2017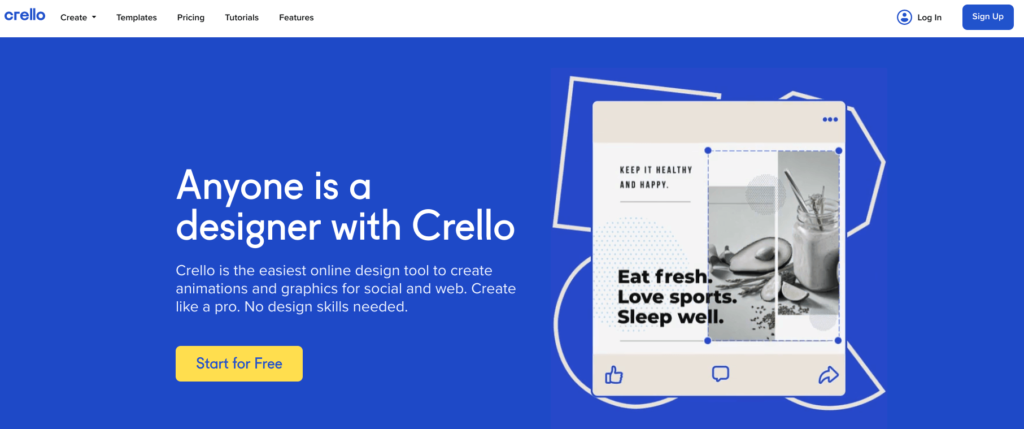 ---
4. 90 seconds
90 Seconds is the global video creation platform and produces Instagram video ads that provides access to more than 13,000 creators. The platform has videographers, directors, editors, animators, drone operators, photographers and many more.
Located in Singapore, Singapore
Notable clients include Amazon, PayPal, HP, Bupa
Making Instagram video ads since 2010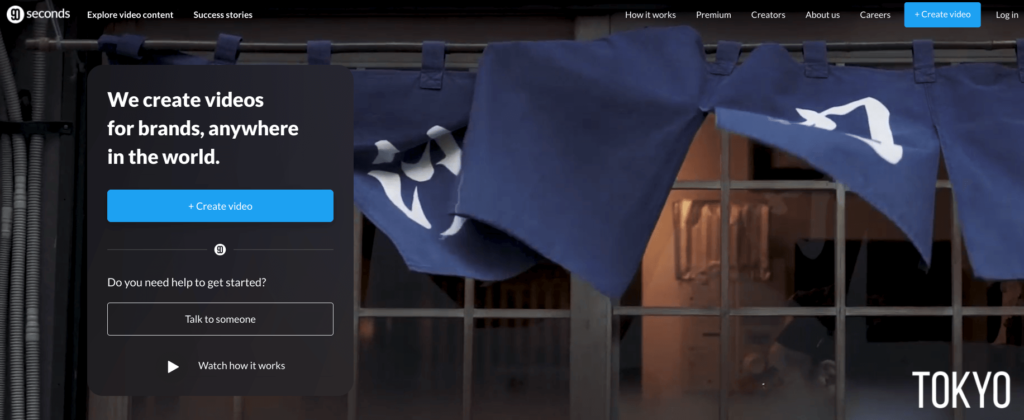 ---
5. Waymark
Waymark is a template based commercial video ad production company. They also produce instagram video ads. Waymark won the Game Changer award at Google demo days.
Located in Detroit, Michigan
Notable clients include Bergeron Automotive, Backline Rentals, The Jaxson, Stix
Making Instagram videos since 2012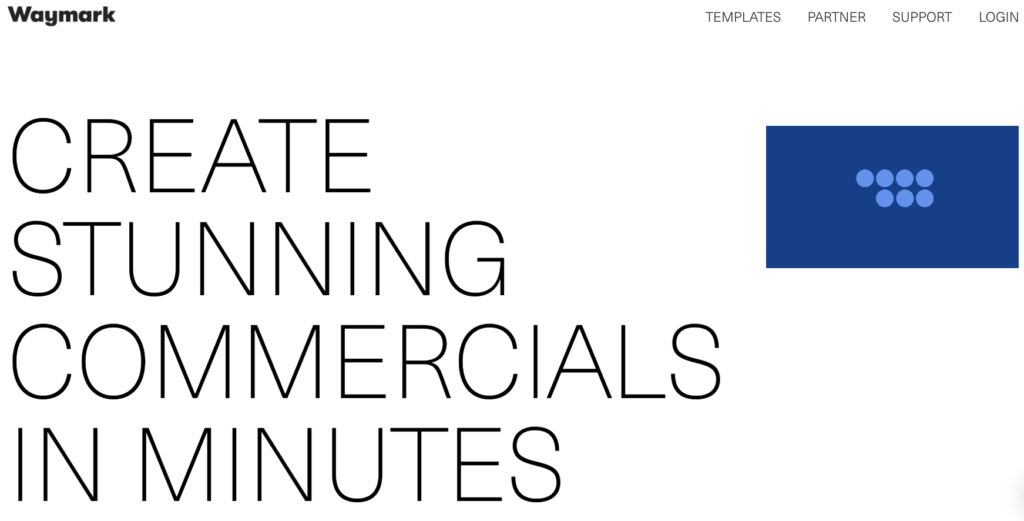 ---
6. Later
Later is an Instagram video ads making company that uses the Instagram graph API for publishing to Instagram. They are a visual marketing platform for Instagram, Facebook, Twitter, and Pinterest.
Located in Vancouver, Canada
Notable clients include MeUndies, Hippeas, Patagonia, S'well
Making Instagram video ads since 2014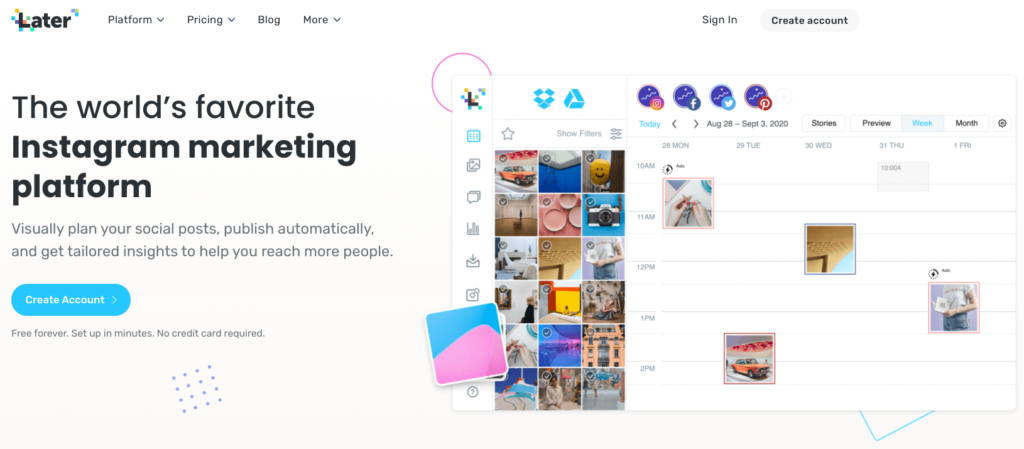 ---
7. InVideo
InVideo is a marketing video ad production company and also produces Instagram video ads. InVideo is a comprehensive video creation platform to create video ads, promo videos, social media videos and more. The platform offers a library of 3500+ templates, a full-fledged editor, stock videos and images, effects and more..
Located in San Francisco, California
Notable clients include AT&T, Sony Music, Reuters, CNN and CNBC
Making Instagram video ads since 2017

---
8. Magisto
Magisto is an online video making company. They produce many different types of video ads and have won multiple creative awards.
Located in Mountain View, California
Notable clients include Mashable, Forbes, GigaOM
Making digital marketing ads since 2009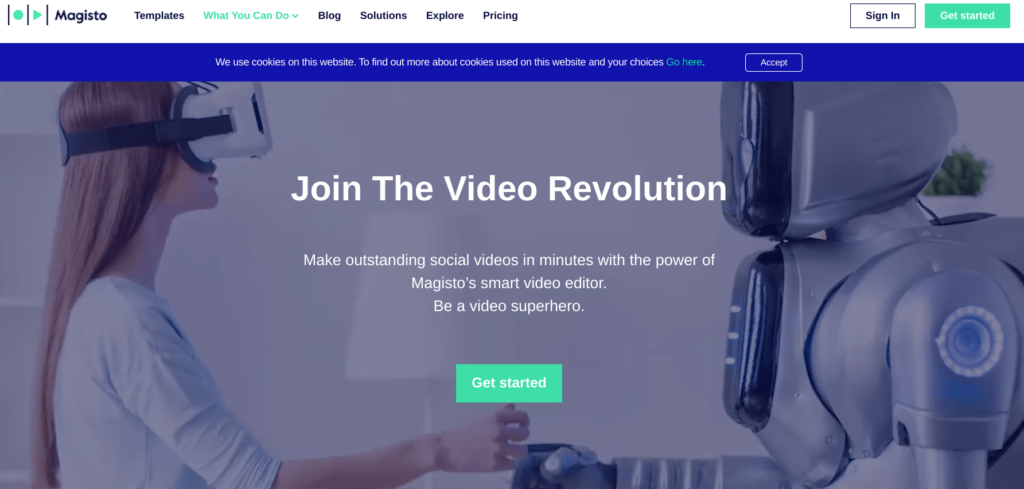 ---
9. Smart Sites
Smart Sites is a full service digital agency and produces digital marketing ads. They are one of the Excellence Award Winners 2020 and were an Inc 5000 fastest growing company 2017-2019.
Located in Paramus, New Jersey
Notable clients include Mind Body Health Center, Pursuit of Happiness, MES, Inc, Williamsburg Charter Sails
Supporting digital marketing needs since 2011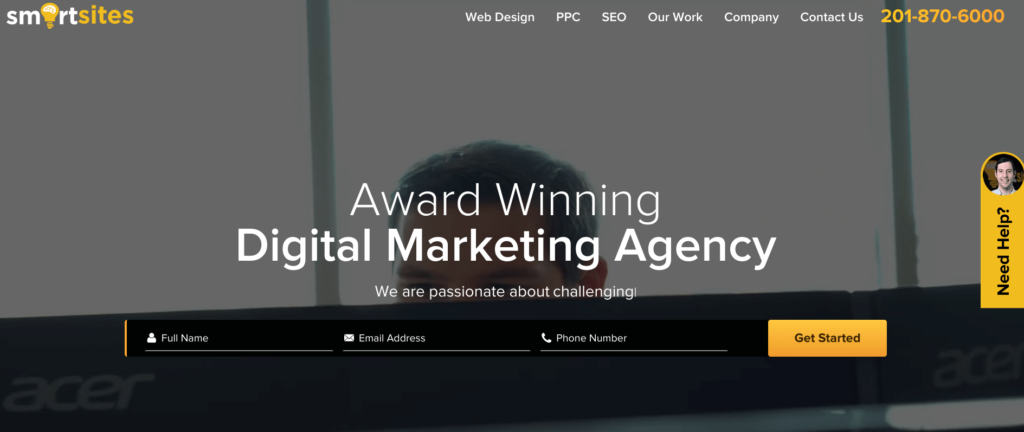 ---
10. Clipchamp
Clipchamp is a video editor, compressor, converter and webcam recorder to create beautiful videos. They provide tools to help anyone become a creator of video content. Clipchamp helps small businesses, educational organisations, influencers and creatives around the globe.
Located in Brisbane, Australia
Notable clients include Munn Digital, Stash Property
Making digital marketing videos since 2013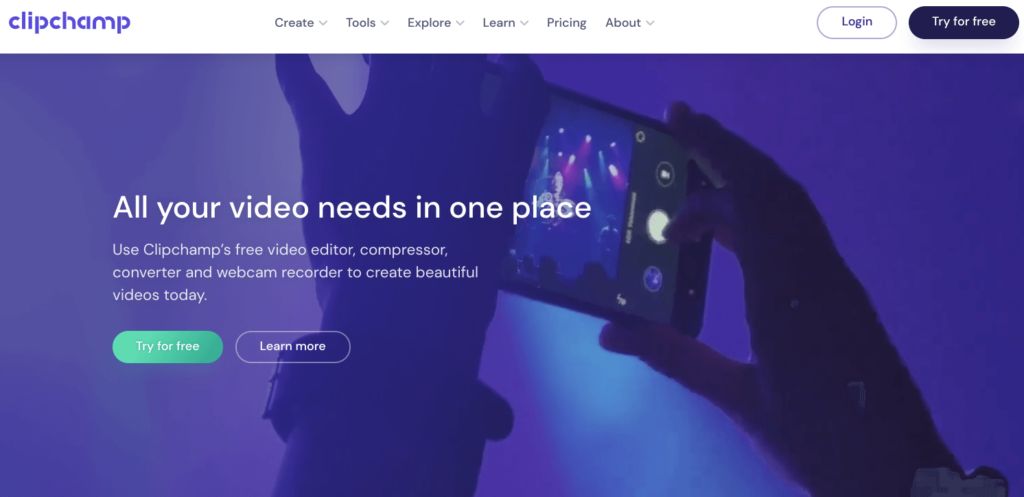 Conclusion
Whichever route your team decides to take, hopefully this list serves as a great starting point for you.
Happy animating!
---
Speak With A Video Producer Today
Let Sharp Eye Animation create affordable, high-quality video content for your brand!

---