Sharp Eye Animation's Story
Sharp Eye Animation is an award-winning animation production company, founded in 2012 by Ex-Googler Daniel Bales.
During his time at Google, Daniel led a number of animation projects for his team team, working with partners like Warner Bros, Disney, NBCUniversal, CBS and others to create Google-branded explainer videos and sizzle reels.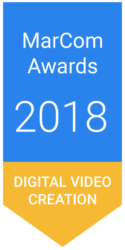 Daniel discovered that typical animation video companies were charging tens of thousands of dollars for the same premium animation that Google was paying a fraction for, so he decided to help other businesses access the same quality animation at similar price points.
Daniel oversees each Sharp Eye Animation project and leverages his network of talented animation professionals, and the team's key focus is on customizing each video project based on individual client needs & expectations.
Originally from San Diego, Daniel is a graduate of University of California, San Diego. Being an Eagle Scout helped develop his love for nature. He is a passionate traveler and surfer. Currently he lives in the San Francisco Bay Area.