Making Explainer Videos For Your Startup Business: The Ultimate Guide [2020]

The most comprehensive guide to making an explainer video for your startup
In this expert-written guide you'll discover everything you need to know about making explainer videos for your startup.
From why they matter, to the latest styles, to how to make yours AWESOME even if you're a newbie. You'll find all you need to know here.
So if you're looking to drive more sales, boost search engine rankings and everything else that comes with having a great explainer video, we're sure you'll find this guide helpful.
Lets's get started!
---
DON'T HAVE TIME TO READ THE WHOLE THING RIGHT NOW?
Just tell us what email address you'd like us to send it to and download it instantly.
We'll send you a PDF version so you can read it whenever you'd like.
---
Table of Contents:
Explainer Videos For Your Startup: The Ultimate Guide [2020]
---
Chapter 1
What is an Explainer Video?
An explainer video is a short video – usually animated and running two minutes or less – that takes a complicated topic and distills into a fun, but more importantly memorable video.
The Dropbox video that started it all
You've likely watched a few yourself.
Explainer videos gained attention in 2009 after tech startup Dropbox created one that was credited with single-handedly increasing the company's customer base from 0 to 100,000,000+, way back in 2009.
Since then they've been used to educate business prospects, train internal employees and even increase brand trust.
Two inspiring explainer video examples
---
Chapter 2
Why are Explainer Videos Effective?
So why do so many startups see such tremendous success with explainer videos?
Well, let's take a look at a few statistics:

*Source: Wyzowl

*Source: Hubspot

*Source: Hubspot
So what is it exactly that makes them so effective?
Simply put, they can connect with audiences on a more emotional level than reading text.
That's not all though…
They consistently provide businesses with:
Unmatched efficiency
They help businesses get found
They boost conversion rates
They build trust
They're versatile
Here's what we mean:
They're efficient
Explainer videos get across your most important messages waaaay faster than reading text.
And they're an effective extension of your sales team, since they tell your business' story perfectly every time!
So when your sales team go in to sell, prospects will already know a bunch about your startup or business.
They help startups get found
They improve key SEO metrics like average time spent on your site and bounce rate to improve your chances of showing up on page one of search engine results pages (SERPs).
Add your video to your website, YouTube and social media channels to share your story wherever your target audience is.
They boost conversion rates
One of the most powerful aspects of these videos is that they drive more business by increasing online conversions.
Help clarify any confusion your audience might have by proactively answering FAQs or potential deal breakers in your video to improve conversion and drive more sales.
They build trust
Explainers also increase the likelihood that your audience trusts your company – especially if it's their first time interacting with it.
Explainer videos humanize your brand and show viewers that you empathize with them, understand their needs and even have similar tastes.
They're versatile
Explainer videos are like the utility knives of the marketing world.
They can be added to your website and social channels, but also included in your email campaigns, paid media, trade show booths, presentations and much, much more.
---
Chapter 3
Who are Explainer Videos For?

Explainer videos are the perfect tool for startups and businesses with complicated products or services looking to get their key messages across to audiences quickly and effectively.
They're used in industries like:
Most common industries using explainer videos
| | |
| --- | --- |
| Industry | Example use cases |
| 1. Technology | Platform overviews, demonstrations, how-to videos, FAQ videos |
| 2. Retail | Assembly instructions, order processes, brand stories, product offerings, sales trainings, product FAQs |
| 3. Healthcare | Patient education, symptom education, brand stories, sales trainings |
| 4. Education | Simplifying complex concepts for students, employee trainings |
| 5. Government | Policy, compliance & public information education |
| 6. Finance | Product updates, policy education, blockchain details, billing FAQs |
| 7. Human Resources | Internal training, policy education, internal communication |
| 8. Manufacturing and Logistics | Brand stories, sourcing, supply chain education, sales training |
| 9. Marketing | Field marketing/event videos, brand stories, customer product marketing, sales enablement support |
| 10. Non-profit organizations | Crowdfunding campaigns, sponsorship/partner showcase, supporter recognition |
| 11. Professional Services | Brand stories, services education, compliance, marketing and sales support |
| 12. Sciences | Customer education, concept education, brand stories, sales trainings |
| 13. Real Estate | Purchase process, brand stories, agency promotion |
---
Chapter 4
How to Make an Explainer Video
So by now we've covered what an explainer video is, why they're effective and who should be using them.
Now it's time to get into the nuts and bolts of them, and explore how to actually make an explainer video!
When setting out to make an explainer video, there are generally three roads to go down:
1. Hire an explainer video company to handle all the details for you, or…
2. Hire an in-house video maker to make your video content, or…
3. Make it yourself using a DIY animation tool
It's important to note that all three options above will get the job done, but most free/inexpensive DIY tools use video templates which offer little (or no) control over everything in your video.
In other words you won't be able to fine-tune scenes, characters, etc., whereas explainer video companies and in-house video makers do, but they will cost more.
The Explainer Video Production Process
So whichever road you go down, you'll likely follow some a similar process to what's listed below.
6. Editing & Post-Prodcution
The typical explainer video production process:
Discovery Call


When working with an explainer video company like ours, we first look to gather some preliminary information.

Typically this takes place on a phone or video call to better so we can understand your goals, target audience, etc.

We'll use this for when the second (and most important) step begins: video scriptwriting.



Scriptwriting


As you can imagine, the script is the heart and soul of your video, so we present different concepts concepts to our clients until we have one they love.

Want to write a video script but not sure how to begin?

Check out our video script outline here.



Storyboarding


Step three is storyboarding, which is a series of illustrations that will give you your first glimpse into the visuals.

At this stage you'll be able to provide initial feedback and tell the team you're working with if there are any major changes that need to be made.

Below is an example storyboard to give you an idea of what they look like:




Voice Over Selection and Recording


The forth step is voice over selection and recording.

You're provided with various samples to choose from (male, female, European accents, etc).

Our team, for example, are able to produce professional voice overs in more than 20 different languages as well as a variety of English dialects.

What you want will mostly be based on where your target audiences live.



Animation Production


After the voice over is chosen and recorded, everything is put together and the actual magic begins (animation)!

Progress shared privately (usually in a private YouTube channel), and feedback is returned via video email or on a phone call.



Editing and Post-Production


The last step in the production process is fine-tuning different scenes as needed, and when there are no further edits requested it's done!
Then the video is exported in 1080p HD format.

A download link is provided, and v-o-i-l-à, you're ready to share with the world!


So…Should you use DIY animation tools, hire an in-house video maker, or hire an explainer video company?
Well it really depends on your experience, deadline, and budget. Check out the table below for a detailed breakdown:
| | | | |
| --- | --- | --- | --- |
| | DIY Animation tool | In-house video maker | Explainer video company |
| Expertise | N/A | Moderate | Expert |
| Speed | Depends on your experience | Fast | Usually 2-3 weeks |
| Quality | Depends on your experience | Premium | Premium |
| Cost | Low | Expensive | Moderate |
| Ease | Depends on your experience | Moderate | Very easy |
| Creative Control | Depends on tool | Full | Full |
Now let's dig deeper into the advantages and tools for each option.
---
Advantages to working with an explainer video company
We've broken down the top advantages to working with an explainer video production company:
1. Access to many artists, styles & specialized expertise
Hiring an explainer video company gives you access to explainer video experts, along with a team who can make different styles of animation.
2. Cheaper than a full time employee
Employees can be an expensive asset.
Full-time employees typically expect medical and dental benefits, as well as a 401(k) match.
Plus these employees aren't sticking around for the long haul, meaning that there's a good chance that after a few years in the role they may move on.
3. They'll make your life easier
Having a company work with you on your video projects frees up you and your team's time to do other things than manage the video production process.
4. Finding quality talent can be hard
Especially in cities that don't have many video marketing experts, or those where they're already mostly employed already.
5. Onboarding new employees takes time and money
Onboarding new employees, including training, can be expensive.
Finding, interviewing and negotiating can take time. If an employee departs, the process begins again.
6. Find talent fast
A simple Google search will surface tons of different companies to choose from, or check out our list of the Best Explainer Video Companies.
Finding talent fast means your videos get finished faster, and seen by your target audience faster.
7. Scalability
As your video needs grow and shrink, hiring a company makes a lot of sense.
You can speed up the video production process when you need more videos while only paying for the output the team produces.
---
Advantages to working with DIY animation tools
Making your own video can be a great choice if you have the time and patience (or previous video production experience) for some.
Note that one significant disadvantage to relying on DIY tools is that most of them use templates, meaning you won't have the option to fine-tune the animation if you need a custom look.
But if you're willing to roll up your sleeves, there can be some great advantages! We've listed the top one here:
1. Cost effective
Some DIY animation tools are free to use, so you can't really get more cost effective than that.
They vary in quality and functionality, so depending on your needs you can make video content quite cost-effectively.
2. Basic videos can be made quickly
Whether you need a simple motion graphic video or something more dynamic, DIY tools can be a great option if you have the time and patience to make a video yourself.
In fact you can get something made in a matter of minutes depending on your video production experience.
3. Some tools are (very) high quality
If you're comfortable using more advanced tools like Adobe After Effects or Autodesk's Maya, you can create outstanding video content that's on par with today's best feature films, like Disney and Pixar movies.
---
Advantages to hiring in-house video makers
Now let's go over the top four advantages to hiring an in-house video maker.
1. Understand your product or service
With daily exposure to your business' product or service, in-house video makers will likely know the ins-and-outs of how your product works.
This will enable him/her to create concepts quicker that will resonate with your audiences.
2. Aligned with other marketing campaigns
Keeping your video content integrated with other marketing campaigns is important since it's usually best to keep your marketing efforts cohesive.
Can your video be used in other marketing efforts already in motion?
An in-house video maker will know what's already in happening and plug in quickly.
3. Understand the needs of your customers
One of the core advantages of hiring an in-house video maker is that they'll likely understand the pains and needs of your customers.
4. Make decisions faster
An in-house video maker can make decisions on budget and other strategy, instead of spending time going back and forth and waiting on approvals.
---
The Best Explainer Video Companies (in 2020)
Below you'll find a list of the 10 best explainer video companies around.
These companies were selected based on accolades, expertise, video quality, client feedback & overall value.
---
The Best DIY Animation Tools (in 2020)
Below you'll find a list of the 10 most popular DIY animation tools.
These tools vary from free, template-based platforms, to high-end tools used by top animation companies:
Want a more in-depth look at these tools? Check out The 20 Best DIY Tools to Make Your Own Animated Videos.
---
Top Platforms for Hiring In-house Video Makers
If you're looking for places where you can hire an in-house video maker, you're in luck!
Below are the top platforms for your job listings when looking hire in-house:
---
Chapter 5
Types of Explainer Videos
There are generally four different types of explainer videos used these days:
Overview Videos
This is the most popular type, which showcase the benefits of a product or service, along with explaining (pun intended) why it exists.
They tend to be the highest-performing video in terms of driving more business.
How-To Videos
These videos explain how to do something more specific, like creating a new account or making a purchase, for example.
Demo Videos
Demo videos usually include either high-resolution screenshots of actual products being used, or animated renditions of user-interfaces for software products.
FAQ Videos
These videos save businesses time by proactively answering common questions: "why does it take so long to receive my order?", etc.
---
Chapter 6
Explainer Video Animation Styles
There are a ton of different types of explainer video animation styles, and what you use will depend on your needs, brand and budget.
Below are the most common styles you'll want to consider:

Basic Motion Graphics
Motion graphic explainer videos are the most basic style of animation, the main differentiator being that they don't include any characters.
Instead they rely only on animated shapes and on-screen text to convey messages.

Most commonly used by the tech, healthcare, governmental and scientific industries.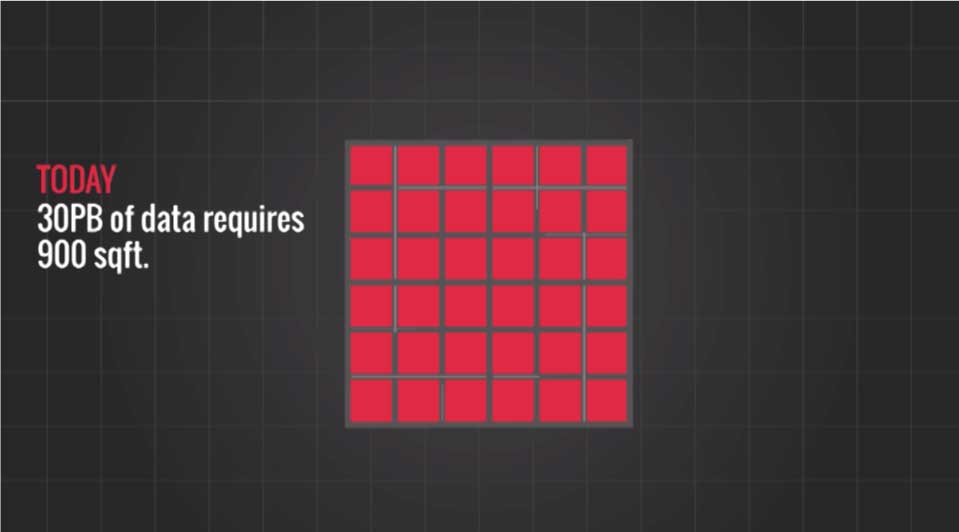 Whiteboard Animation
The defining trait to whiteboard explainer videos is that they include an animated hand that "draws" in each scene on a whiteboard-like backdrop (as the voiceover explains what's happening).
It's created using time-lapse/stop-motion animation.
Most commonly used by the educational industry (e-learning).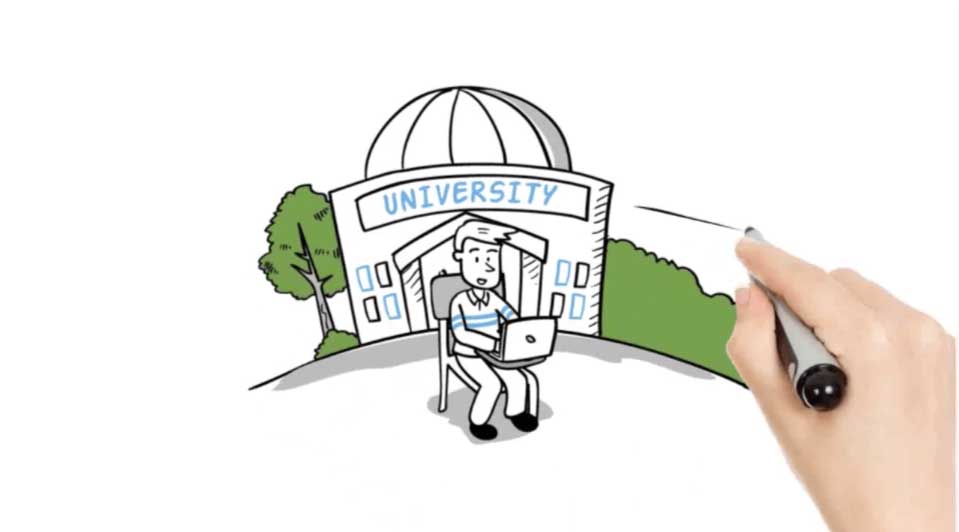 Stickman Animation
For businesses with a more serious tone, stickman animation is a great animation option to help lighten up the mood and keep viewers engaged.
Due to its simplicity, it has a bit of a humorous look-and-feel.

Most commonly used by the professional services, non-profit and educational industries.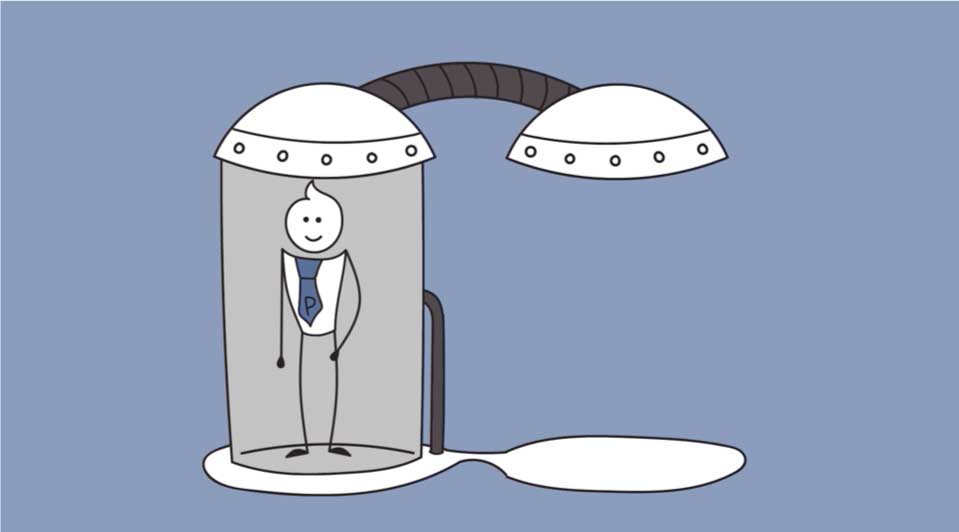 JibJab Animation
Incorporating 2D animation and high-resolution images, JibJab style first gained popularity after a viral video featuring 2004 presidential candidates showed President Bush and John Kerry singing This Land Is Your Land.
Since then it's become a popular way to put smiles on viewers' faces while being memorable.

Most commonly used by the professional services, nonprofit and governmental industries.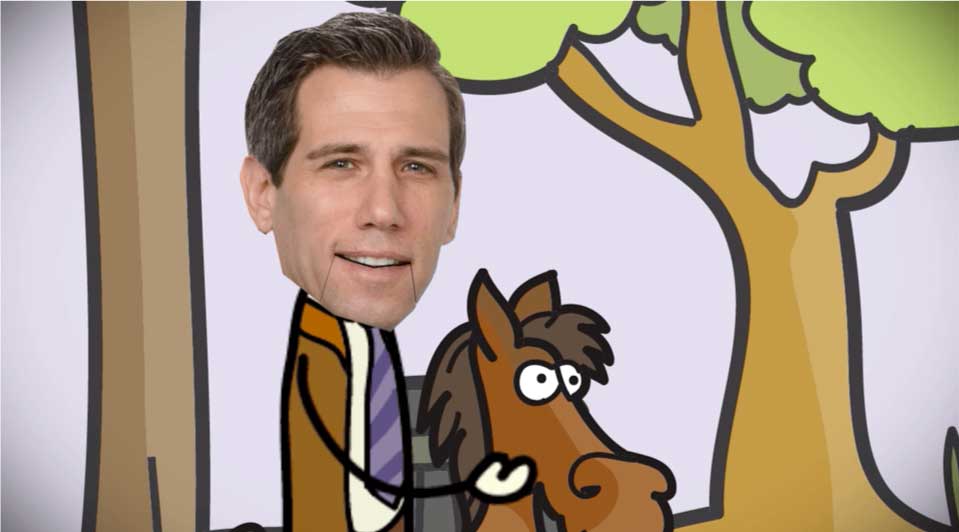 Cartoon Motion Graphics
As a close relative of basic motion graphics, cartoon motion graphics also exclude animated characters.
The main difference is that they incorporate cartoon-style artwork as opposed to just basic shapes and on-screen text.

Most commonly used by the tech, healthcare, finance, retail and manufacturing industries.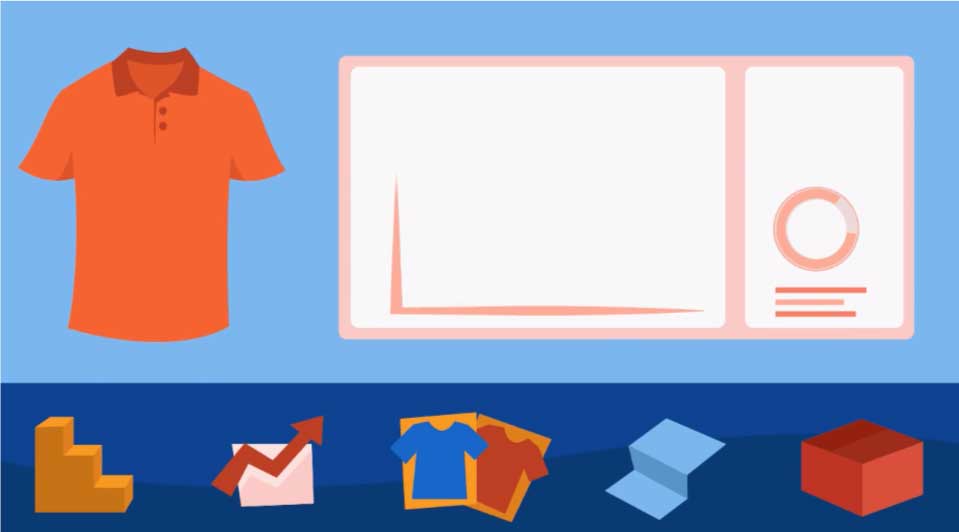 Comic Cartoon Animation
This style incorporates a classic comic book look-and-feel with few moving elements.
It's standard 2D animation with on-screen text ("Crash!", "Bam!", etc).

Most commonly used by the professional services industry and marketing agencies.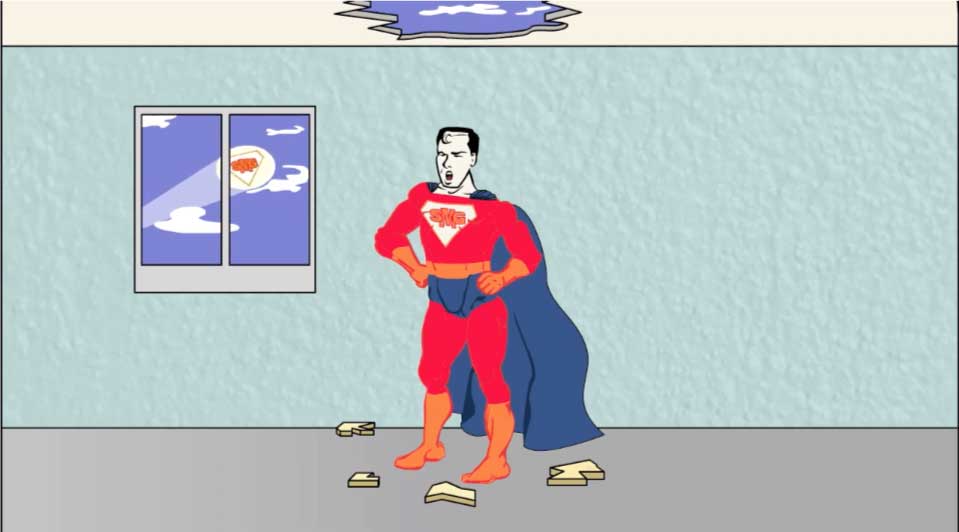 Basic Cartoon Animation
The most common type of animation for explainer videos, these videos are a flexible medium and have lots of moving elements.
It can have more life-like visuals using 2D animation.
Commonly used by all industries.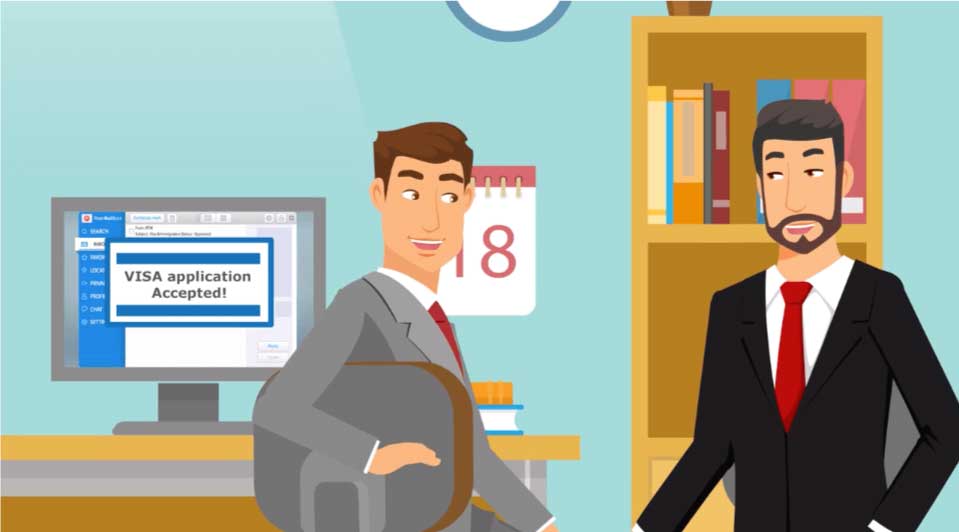 Full Cartoon Animation
Having the same details as in the cartoons we all watched in our youth, full cartoon animation taps into viewers nostalgia, while being the most flexible 2D medium available.
Take viewers to outer space, 10,000 leagues under the sea and anywhere in between using it.
Most commonly used by the finance, tech, manufacturing/logistics and marketing industries.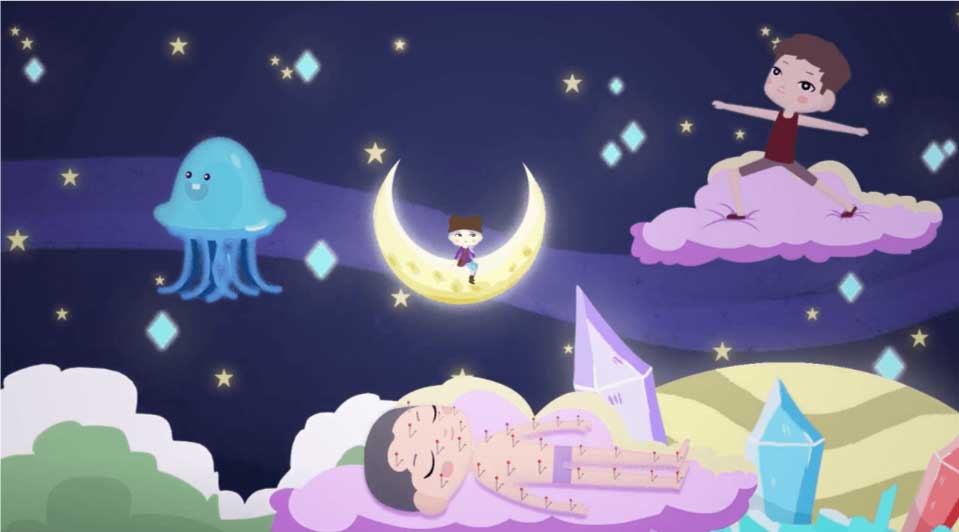 3D Animation
Offering one of the most life-like animation styles available, 3D animation blurs real and digital worlds unlike anything else.
It can take a significantly longer time to produce, due to a unique production workflow but is great for highly abstract concepts.
Most commonly used by the tech, finance and retail industries.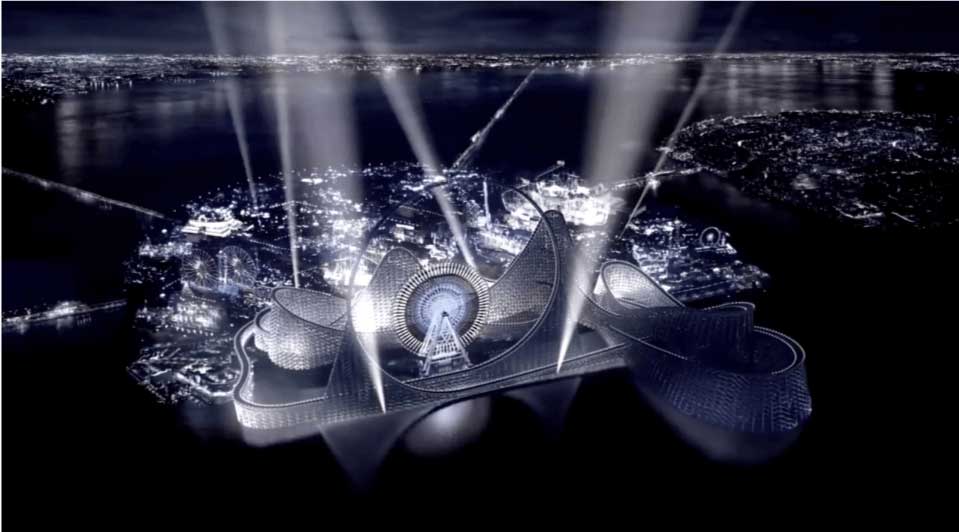 Screencast Animation
Screencast animation includes high-resolution screen recordings with animation layered on top.
It's a great medium for how-to and demonstration videos.
Most commonly used by the tech, science and professional services industries.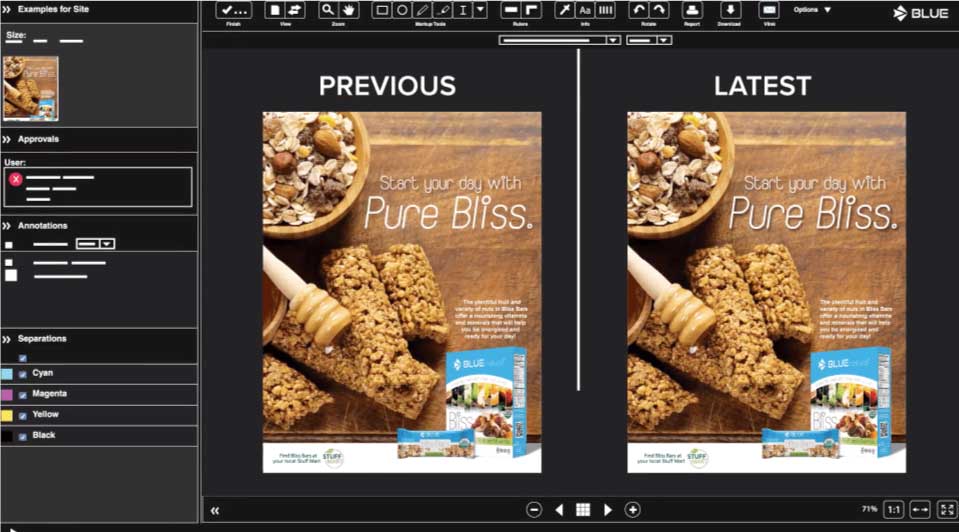 ---
Chapter 7
How Do Explainer Videos Work?
Whether you're giving them an overview of your product or service, showing them how to do something super detailed, or anything else, really, videos are one of the most effective tools you can use.
Why? Because videos stimulate the primal brain area (frontal cortex), mainly through the combination of both sight and sound.
And studies from the National Center for Biotechnology Information (NCBI) have shown that the brain remembers 68% more information when visual and auditory senses are simultaneously stimulated.
And this is exactly what happens when a viewer watches a video.
This means your business will stay top-of-mind when your audience is ready to buy.
---
Chapter 8
Where Should Your Explainer Video Live?
Where your video will live will depend on your individual business needs.
We see a majority of our clients using explainers to drive more sales, boost search engine rankings, and/or support specific marketing campaigns.

Chances are that you too are looking for one (or all) of these results from your video.
We've broken down the most effective destinations for your videos to achieve each one:
1. Web properties for driving sales
If you're looking to drive more sales with an explainer video, you'll typically want to add it to your website's homepage, product page, and/or landing pages.
If your video is an introductory overview of your main product or service, for example, you'd likely want to showcase somewhere your prominent like your website's homepage.
2. YouTube for boosting search engine rankings
If your goal is to increase your organization's search engine rankings, we usually suggest to upload the video to YouTube.
Their free, out-of-the-box SEO tools are quite powerful and easy to use.

And YouTube also happens to be the world's 2nd largest search engine.
So having videos there can help drive traffic to your business.
Be sure you optimize your videos to get the most from the platform.
3. Social, email, paid media and more to support marketing campaigns
Social media channels, email marketing campaigns, paid media and offline platforms (TV, sales presentations, etc) are great channels to include your explainers on.
Just be sure to optimize your video's metadata to increase the potential for it showing up for viewers searching for a relevant topic.
---
Chapter 9
19 Best Explainer Video Tips for Startups
Over the years we've seen what separates good explainer video from great ones, and we've put together the list below to help you set off in the right direction.

Keep it fun
Set clear goals
Focus on the script
Keep it short and to-the-point
Make sure the art direction matches your brand
Use professional voiceover
Include a clear call-to-action
Characters should carefully match your target audience/prospects
Music can make or break a video
Education or sales (don't make a sales pitch)
If you need full creative control, work with a professional
Optimize for every platform
Don't forget mobile
Take note of the best videos you see
Focus on benefits, not features
Share it on platforms that make sense
Measure performance so you can improve
A/B test your video
Create shorter cuts (micro-content)
1. Keep it fun
Explainer videos take serious and/or complicated topics – like accounting or legal processes – and make them more lighthearted, easier to understand and memorable.
2. Set clear goals
One of the first things you should do after deciding to make an explainer video is determine what your goals for the video will be.
Do you want to drive free trial signups by 50%? Reach a certain crowdfunding campaign goal?

3. Focus on the script
Your video script is the heart and soul of your video, and is the single most important component.
Spend time brainstorming with your team to come up with a script that covers all of your most important messages.
Include a touch of humor and get straight to the point.
To help, below we've listed the most important factors to consider when writing a script:

Speak directly to the audience
Tell a story
Sprinkle in humor to create emotion
Read it out loud during editing
4. Keep the script short and to-the-point
Keeping your video under two minutes (ideally around 60 seconds) increases your chance of having your video watched to completion.
This way you'll get your important messages across to your viewers.

Videos that run between 5 and 30 seconds have additional benefits as well.
6-second video can be run as a YouTube bumper ads, and 30-second videos can be run as television commercials, for example.
Use the first 10 seconds to hook your audience and keep them engaged. Use humor or something relatable to keep them watching.

Pro Tip
5. Use professional voiceover
It may be tempting to save a few bucks and record your own voiceover, but don't do it.
Voiceover artists are trained professionals experienced at keeping audiences engaged.
Using them will minimize the chances of your video coming across as amateur, and will showcase your business in a more professionally.
6. Make sure the art direction matches your brand
Make sure your video stays on brand with the rest of your marketing.
This will help reduce distractions.
Include the same color schemes as your other marketing assets (websites, presentations, marketing brochures, etc).
For example, if your website has a lot of blue and red accent colors, make sure your video's characters/scenes also include blue and red accents.
7. Include a clear call-to-action
This one seems obvious, but you'd be surprised how easy it is to forget.
Think about what you want your viewers to do right after watching your video, and ask them to do it in the final seconds of your explainer.
"Contact us today" or "sign up for a free trial now" may seem obvious to you, but sometimes we all need a little hand-holding every now and then.
8. Characters should carefully match your target audience/prospects
If most of your customers middle-aged, affluent women, then have your main character also be a middle-aged, affluent woman.
This will help your audience feel like you understand their problems and have the ideal solution for them.
9. Music can make or break a video
Music is one of the most powerful elements in a video.
Some of the best videos don't have any voiceover at all and instead rely on music to keep viewers engaged.
Take a look at Nespresso's explainer video below.
Note how it has no voice over, but through the use of music it creates an emotional connection in you:
10. Education over sales (don't make it a sales pitch)
People hate being sold to, it's a natural human instinct.
Explainer videos are made to explain, not sell.
Use yours to showcase the benefits of your product or service, if it resonates with your audience they'll want to buy anyway.
11. If you need full creative control, work with a professional
A DIY tool can be a great option for your video project if you're ok with stock video templates.
But if you need to control every element of your video (look of characters, shapes of objects, etc), work with someone who fine-tune your video as needed.
12. Optimize for every platform
Certain platforms have different format requirements, like export sizes, video aspects, codecs, etc.
Instagram's max file size, for example, is 4GB, whereas YouTube's is just 128GB.

If you work with a professional video maker or explainer video company, they should know what each platform requires.
Tell them up front so your video can be built accordingly early on.
13. Don't forget mobile
Once your video is complete, be sure to host your video on a platform that is responsive so that it looks great on mobile devices and desktops.
Our team uses (and love) Wistia for our own video hosting, but there are a ton of other great options available depending on your needs.
We've compiled the best video hosting platforms here.
14. Take note of the best videos you see in the wild
Have you seen a video that made you buy?
Did you see something you want to avoid?
Keep a list of them and share them with the team you're working with.
Here are some of our favorite (30-second) explainer videos of all time.
15. Focus on benefits, not features
Videos that simply list out each of your product/services' features and explain how they work quickly become boring and unfortunately forgettable.
Don't fall victim – instead focus on what your customers get – and use this as the key messages in your script.
16. Share it on platforms that make sense
It's been said that you should spend 20% of your time creating content, and 80% promoting it.
Once your video is finished get as many eyes on it as possible.
Does your target audience spend most of their time on social media platforms like Instagram or LinkedIn?
Upload your video to the platforms as soon as possible.
17. Measure performance so you can improve
How your video performs ties back to your original goals.
Track your key metrics so that you can iterate and improve on your next video. After all, video marketing is here to stay.
18. A/B test your video
Create different versions of your video to A/B test.
You can, for example, test different calls-to-action.
"Contact us now" vs "Contact us today" vs "Request a call from our team", video lengths, etc.
This should be pretty quick and easy for you or your video team to do, and the results may surprise you.
You can also use a free tool like Giphy, ezGIF, or even iMovie if you're a Mac user.
19. Create shorter cuts (micro content)
Once you have your explainer video finished, create shorter cuts, gifs, and other micro-content from it.
For example, if you have a funny scene in your video that put smiles on viewers faces, cut it as a standalone clip and make a gif out it!

---
Speak With A Video Producer Today
Let Sharp Eye Animation create affordable, high-quality video content for your brand!
---