YouTube is no doubt a force to be reckoned with, and chances are that regardless of the business you're in, it can help drive new business, strengthen branding and so much more. Frequent curation of content is important to drive your viewership and engage new audiences, but what else can you do after hitting that upload button?
Here are three things you may not have considered doing that's sure to lift your video search rankings:
1. Create playlists to increase your channel's watchtime
Ever notice that when you finish watching one YouTube video, another related video automatically plays – often from a different YouTube channel? Creating playlists keeps viewers on your channel, increasing watchtime and chances of increasing your subscribers.
Watchtime, subscriber counts, shares and likes are the most important metrics that YouTube tracks
These four metrics affect how your videos rank on both YouTube and Google search more than anything else, so focus here in your YouTube optimization efforts and your videos will rank higher.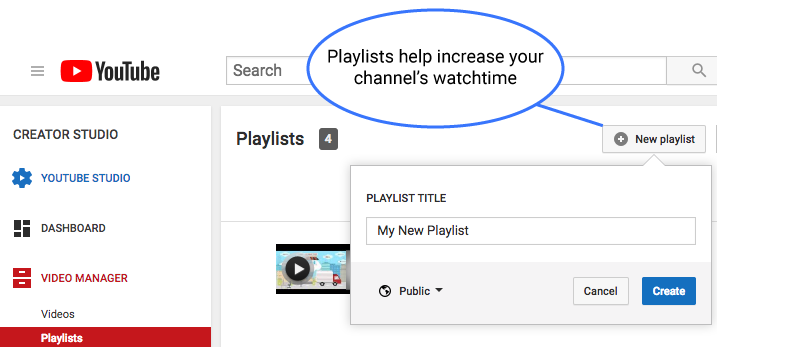 2. Add new tags and remove irrelevant ones to make your videos more discoverable
Tags are like keywords for your videos, and they're a major factor in making your videos discoverable by your viewers. In general tags should be 2-3 words long and very specific (avoid using generic terms). Every few months you should revisit them and add new ones that have become relevant while removing those that aren't any longer.
Has a new industry emerged that you want to target? Consider adding it as a tag. Learn how to choose the best tags for your videos here.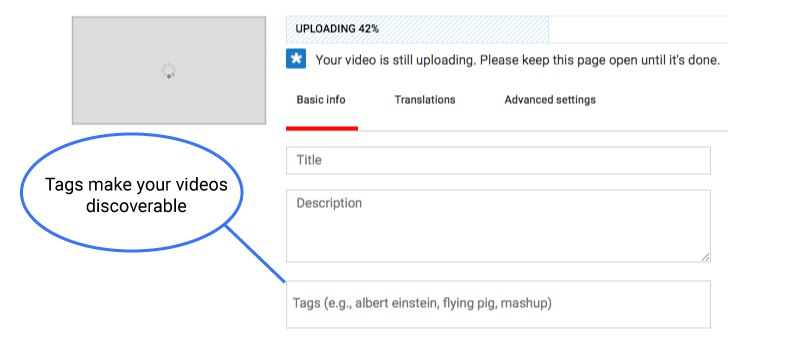 3. Manually add caption text to make it easier for search engines to index your videos
YouTube automatically adds captions to your videos to help you reach people who may have turned their volume down or who have hearing issues. But these auto-created captions don't get implemented into YouTube's search algorithm.
Manually added captions, however, is something not many know can be done, and is important to do because they do get implemented into the algorithm, helping increase your videos' search position, accessibility and viewership. In other words, manually added captions will lead to higher ranking and many more clicks on your videos.

There you have it folks, three things you should be doing to optimize video for YouTube. Creating playlists, updating tags and manually adding captions are easy ways to help your videos reach more people and in turn, rank better on search engines.
Want more tips on how to optimize video for YouTube?
Check out our post on YouTube Metadata Basics and discover here why startups to Fortune 100's choose Sharp Eye Animation for their custom animated videos.
---
Start With Your Video Today
Let Sharp Eye Animation create affordable, high-quality video content for your brand!
---