Including video in your law firm's overall marketing strategy is a must-do, but knowing exactly how to use video effectively can be a challenge. When done correctly, attorney video marketing campaigns have the power to make you the obvious choice in your market.
Attention is quickly becoming today's most valuable commodity, and people are spending more time than ever getting news, entertainment and information on legal services from online platforms like YouTube. In fact nearly two billion people visit YouTube every month and watch more than one billion hours of videos cumulatively.

It's clear that video has become the go-to source for people researching products and services these days, yet many attorneys are slow to catch up.
Today, the videos you make (or lack thereof) – and how you use them in your marketing strategy – have a direct impact on the number of potential clients and in-office consultations your law firm receives.
Want to stand out in a sea of identical law firm videos? Contact us today to learn why animation is the legal industry's best kept secret
Before you hire a video production or marketing agency to help with your next video marketing campaign, it's crucial to think about who your target clients are, the messages you want to communicate and how exactly you'll reach them. Below are the 4 most important considerations to create a powerful and high-performing campaign:
1. Identify Your Law Firm's Client Persona
The first consideration when setting out to make a video for your law firm is to identify who your ideal client is. While you most likely serve more than one type of client, you'll want to break out each client persona – or semi-fictional representation of your law firm's ideal client.

If you're a personal injury lawyer for example, you may think that everyone who's been injured matches your client persona. But if you dig deeper, you may find that a majority of your clients fit into two segments, such as hispanic/lower-income demographic, and affluent caucasians.

You should have a different video to address each persona's wants and needs, and you'll want to avoid trying to cram all of your areas of practice into one video.

Considering the following will help to create a client persona that you can use for each of your law firm videos:
• What region do most of your law firm's clients come from?
• Are they mostly male or female (or transgender)?
• What sort of jobs do they typically have?
• What are the most common types of problems do they run into?
• What do they want to get from your services the most?

Understanding your law firm's client personas is critical and will help you in the next step of your video marketing campaign, crafting messages that will resonate.
2. Craft Messages That Resonate with Clients
"Contact my law firm!" is not a great message. Spend some time thinking about a few different messages you want the viewer to remember after watching your videos. They should be closely related to the unique value your law firm offers.
To help, below are a few questions to get your creative juices flowing:
• What type of attorney are you? Are you looking for drive more personal injury cases, workers comp, or something else?
• How do you help your clients?
• What makes your law firm better than the rest?

Answering these will help you begin to create a video script that will result in powerful attorney video marketing campaigns.
Below is how a personal injury attorney might answer them:
• Law Firm represents personal injury cases, where physical injuries and financial losses have resulted from another's reckless, careless or intentional wrongdoing.
• We help our clients by understand their main pain points, and finding solutions to personally address them.
• Our clients pay nothing unless you win your case

Fleshing out details like these will make your law firm's next marketing videos more relevant to potential clients, and it will increase the chances that they call you and request and in-office consultation.
3. Consider Different Platforms to Promote Videos
Where do you want to reach potential clients? Promoting your videos and getting them in front of your ideal clients is a crucial element to successful attorney video marketing campaigns. In fact many marketers suggest that you should spend more time and energy promoting your marketing videos than actually creating them.
This means you'll need to consider all of the potential places you may be able to promote your videos. Common online platforms like YouTube, live TV and AVVO are great starting points, but you'll want to also consider other places such as email footers, autoresponders and paid video ads.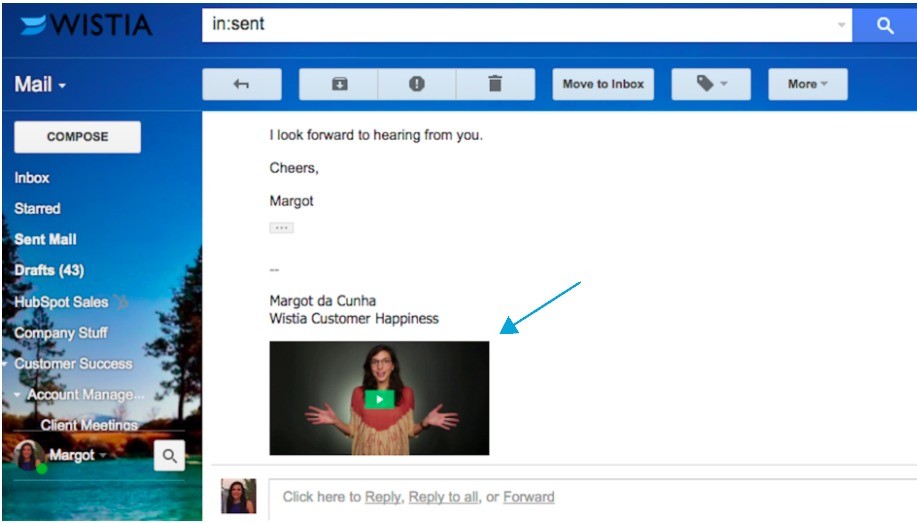 In fact paid video ads perform especially well on YouTube and social media, and should be on your list. Animated law firm videos perform well since they stand out, are more memorable than talking heads, and can be better at creating emotional connections. Discover why animation is the legal industry's best kept secret below:
Where you promote your videos also impacts the length and structure of your videos. Running your videos on live TV, for example, requires that your videos run no more than 30-seconds in length, while social media video ads are generally shorter (~10-15 seconds in length).

Customer testimonial videos, on the other hand, are typically longer and should run between 2-5 minutes in length. Videos that run longer than five minutes typically see a significant drop off in views, so in general the shorter the video, the better.

If you're looking for video ads to run on a variety of platforms, such as YouTube, social media and/or live TV, we offer an unlimited video subscription to get you significantly more video content for one monthly rate.
4. Measuring Attorney Video Marketing Success
Now that you've spent time thinking about your client persona, the messages you feel will resonate, and where you want to promote your video, go ahead and contact a video production and marketing agency to help with your attorney video marketing campaign.
Once your videos are finished and you've spent some time promoting it, you'll want to measure its performance. Understanding how it performs will help you make even better vidoes and more effective campaigns in the future – after all, video is here to stay.
Here are some key metrics you'll want to track:
• Phone calls received
• In-office consultations
• Video views
• Video impressions
• Video shares
• Video comments
• Click-throughs
Conclusion
Marketing videos for attorneys are a must-have for most law firms, as we all spend increasingly more time hitting the play button over reading text. While this post skims the surface, the suggestions here will set you off in the right direction. And while we're still early on when it comes to attorney video marketing in general, the sooner you stake your claim the sooner you'll begin getting noticed by potential clients (and search engines, too!).

If you've ever wondered how to get more clients for law firms, you'll be hard-pressed to find a more powerful tool than a solid set of video.

If you need help with video production or promoting your videos, contact us today! Our expert team is ready to help your law firm create the videos that your next set of clients will be thrilled to watch.