Your website, YouTube and social media channels are most likely your go-to platforms when it comes to sharing your marketing videos. But depending on your business, other places can attract as much – or more – attention to your videos.
The key to successful video marketing is to share them in as many different marketing channels as possible.
To help you along your video marketing journey, we've compiled the top 23 platforms you should consider when time comes to share:
Email autoresponders
Email footers
Email marketing campaigns
Press releases
Presentations
Trade show booths
Reddit
Quora
Medium
Paid ads
Website
Ask people to share it
Influencers
Allow video embeds
Guest posts
Facebook
Twitter
Instagram
YouTube
LinkedIn
Pinterest
Tumblr
Blogspot
1. Email Autoresponders
After people complete your contact form, send your video via an email autoresponder to keep them engaged with your brand.
2. Email Footers
Reference your videos in your email communications. If you include a YouTube link and your recipient uses an email service such as Gmail, he or she can play the video directly from the email.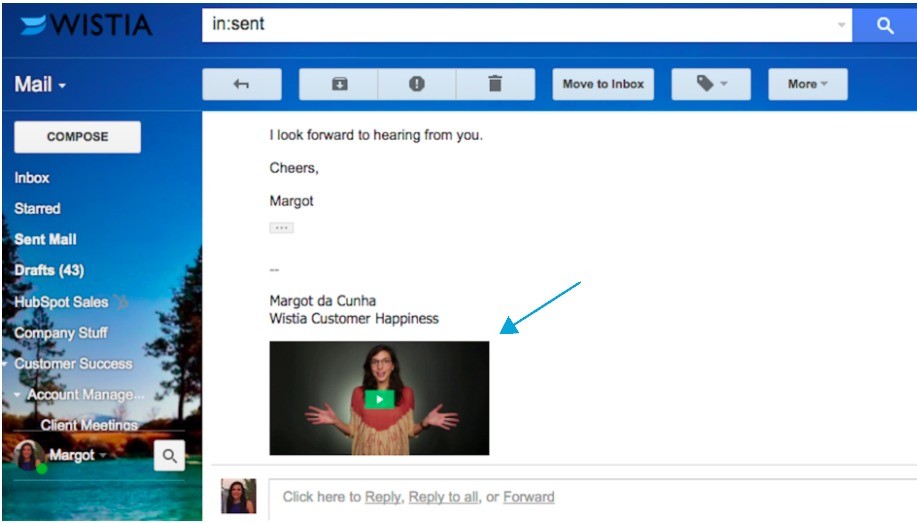 3. Email Marketing Campaigns
When sending out your company newsletter, remember to include a video thumbnail. It increases your click-throughs significantly.
4. Press Releases
Press releases that contain videos draw 3X as many views as those without them. Services such as PRweb allow you to upload videos along with your press release.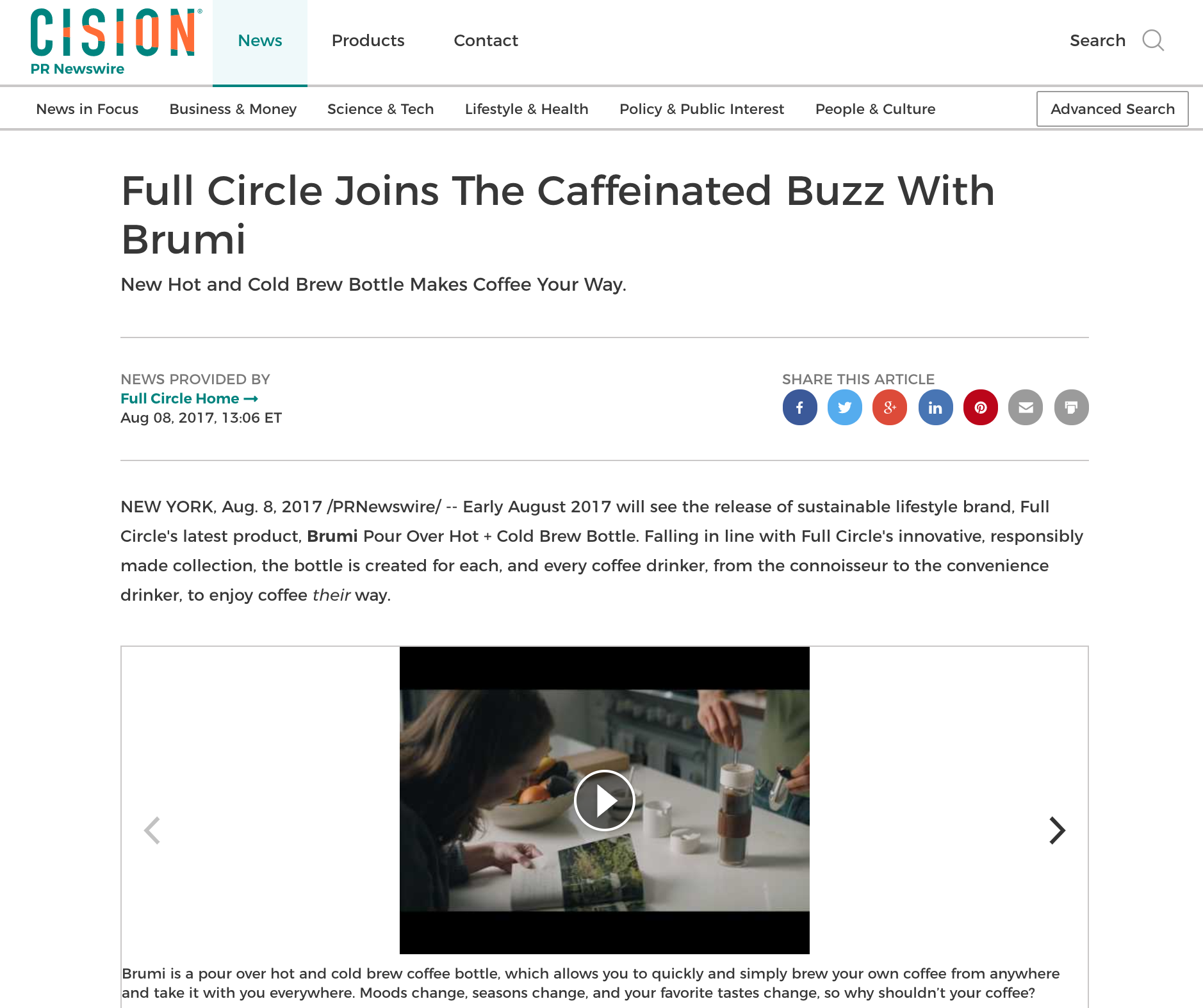 5. Presentations
Including your video in presentations is a great way to break up the monotony of going from slide-to-slide while giving your audience something entertaining (and educational) to watch.
6. Trade Show Booths
Consider playing your marketing video at your booth. If you do, make sure that it's made sans audio, or include subtitles since tradeshow floors are loud and can drown out your audio.
Reddit is a popular forum for people discussing topics that may include your industry. Since it's free it can be a great option to get more eyes on your video.
Quora is one of the world's largest question-and-answer platforms, so if your video answers important questions that people might have, consider adding the link in an answer.
Medium is a free blogging tool that you can take advantage of share your video. Embed your video directly onto blog posts and see your view counts rise.
10. Paid Ads
Use your videos in paid advertising campaigns such as Google Ads. Targeting the right people with your video ad can result in a not only more views but more business as well. Consider running your explainer videos as ads.
11. Website
There's no quicker and more effective way to attract attention to your video than with a well-placed video on your website. Consider putting it front and center on your homepage or landing page to make it easy for people to see.
12. Ask People to Share It
Ask friends, colleagues, former colleagues, industry connections and anyone else you might know to share your video. You never know if a friend of a friend might need your product or service.
13. Influencers
Asking influencers to share your video enables you to tap into a much larger audience than yours (most likely), and can result in many more views. Just be sure that the influencer covers a topic that is related to your industry.
14. Allow Video Embeds
Giving people the option to embed your video on their website, blog or other platform helps you get more people watching your video. YouTube embeds in particular are easy to make and share, ultimately boosting your video's organic search engine ranking.
15. Guest Posts
Guest posting is a great way to share your expertise with someone else's audience. Typically you'll have the opportunity to include a link to your website or video.
Just about everything on Facebook can be searchable, assuming your privacy settings are set to public. Including video on your Facebook page can give your marketing videos great exposure and shareability.
People just can't seem to take their eyes off of Twitter. The platform supports native video so create, upload and tweet away!
Instagram is a great social channel to promote your video, especially if you sell a B2C product or service. The platform doesn't seem to be losing any popularity and should definitely be part of your video sharing strategy.
YouTube is the 2nd largest search engine in the world (after Google), so uploading your video to the platform with proper metadata can help get more people to watch your video and buy your product or service. Be sure you're optimizing your videos correctly.
Most professionals have a short resume on LinkedIn. but LinkedIn is a social network as well. Harness the professional groups in your industry to create awareness for your videos.
Video "Pins" on Pinterest are a great way to reach another social audience. They can include a call-to-action, which helps drive more people to your website and social media channels.
Tumblr followers can watch your videos embedded from YouTube or Vimeo. It's perfect for visual content, including videos.
Blogspot is a Google-owned publishing service that enables you to share your videos online for free.
Conclusion
Sharing your marketing videos shouldn't be limited to just your website and social channels. Depending on your business, you should consider some or all of these platforms to increase your reach, spread your message and drive more positive video marketing results.

Need a video? Find out why Sharp Eye Animation is the go-to resource for startups, enterprises and everyone in between for their custom animated video needs. Contact Sharp Eye Animation today, or visit our blog to learn more about video marketing for your business.
---
Start With Your Video Today
Let Sharp Eye Animation create affordable, high-quality video content for your brand!
---