LinkedIn video ads have the power to business decision makers unlike other digital marketing platforms. Get your videos in front of CEOs, sales people, marketers — just about any title or person with a LinkedIn profile. If you're looking to grow your business and aren't sure how to make great LinkedIn video ads, read on.
The following 10 LinkedIn video ad production companies earned their way to be top producers based on six criteria: expertise, communication, services, price, client feedback & customer experience:
Sharp Eye Animation
Animoto
Biteable
InVideo
Wyzowl
Clipchamp
Vidyard
Digital Creative Visionaries
Spiel Creative
Spin Creative
---
1. Sharp Eye Animation
Beginning as an animation production company, Sharp Eye Animation has evolved into a full service video marketing firm. With an ex-Google founder at the helm, and multiple creative awards, we know (and we're confident that you'll agree, too) that Sharp Eye Animation is one of the best LinkedIn video ad production companies around. 
The team won back-to-back (2018 & 2019) MarCom Awards from the Association of Marketing and Communications Professionals (AMCP). It specializes not only in LinkedIn video ad production but other video marketing campaigns as well.
They make all types of animated explainer videos and can also help get the right people to watch them when they're done
San Francisco, California
Notable clients include Google, Walmart, Comedy Central
---
2. Animoto
Animoto is a template-based online video production company that allows you to make your own LinkedIn video ads on a DIY platform. The idea for Animoto originated in a sake bar and their name comes from a combining animation and photo.
New York, New York
Notable clients include Elegant Exposure INC, Kathy Lewis (Real Estate Agent), Gerson Lopes (Photographer)
Making LinkedIn video ads since 2006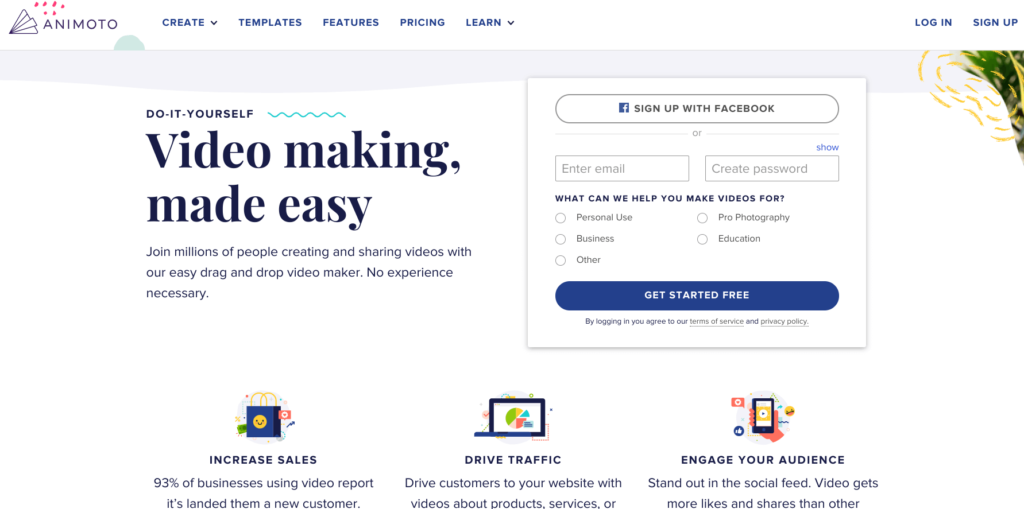 ---
3. Biteable
Biteable is a video content production company and produces LinkedIn video ads. They have won multiple creative awards and have 800,000+ real-life stock footage clips, and gorgeous animations.
Hobart, Tasmania
Notable clients include Airbus, Cisco Systems, Virgin Group
Making LinkedIn video ads since 2014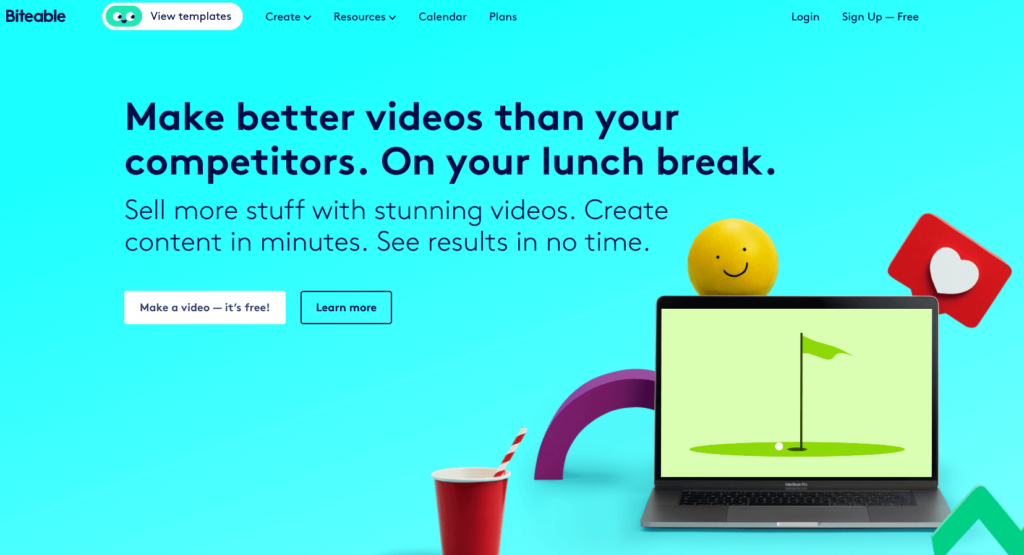 ---
4. InVideo
InVideo is a marketing video production company with experience making LinkedIn video ads. InVideo is a video creation platform that has a library of 3500+ templates, a full-fledged editor, stock videos / images, effects and more.
Located in San Francisco, California
Notable clients include Sony Music, Reuters, CNN and CNBC
Making LinkedIn video ads since 2017

---
5. Wyzowl
Wyzowl produces animation and marketing videos, and they also have experience producing LinkedIn video ads. They are one of the more expensive LinkedIn video ad production companies, but like us they produce animation from scratch and never use pre-made artwork.
Located in Southport, Merseyside, UK
Notable clients include Uberflip, Mavenlink, Hiring Hub, Paymentshield
Making LinkedIn video ads since 2009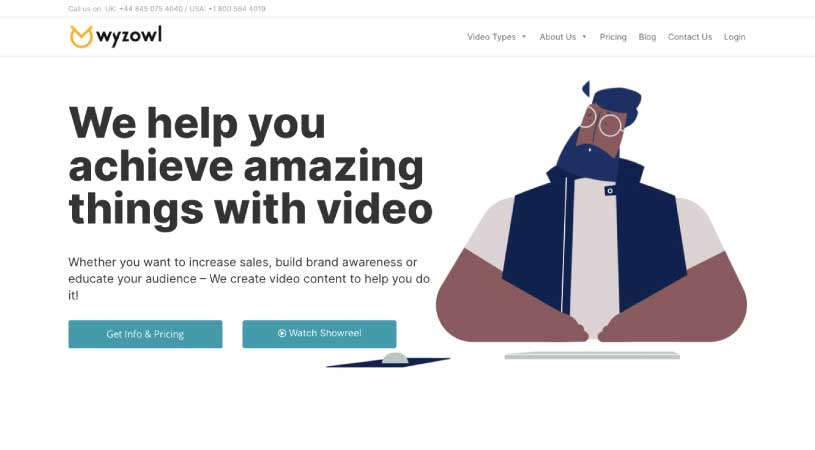 ---
6. Clipchamp
Clipchamp is an Australia-based video editing and webcam recording platform that also can help you make great Linkedin video ads by leveraging a network of video producers. Clipchamp has over 8 million registered creators from all corners of the world.
Located in Brisbane, Queensland
Notable clients include IVANmontreal, Melody Metts, JupiterLOL, Robert Brodsky
Making Instagram video ads since 2014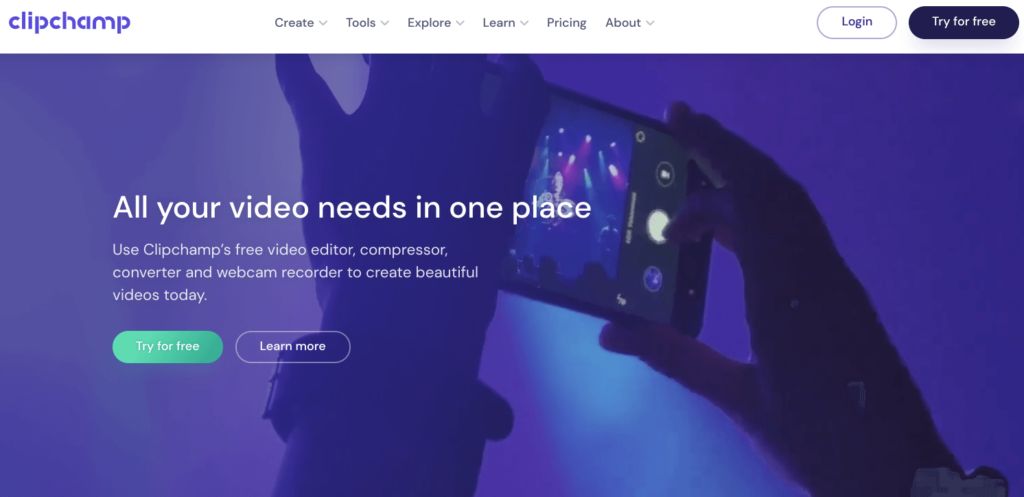 ---
7. Vidyard
Vidyard is a marketing video technology company that can help you create video marketing ads via screen recordings you make from your computer. Starting out as Redwoods Media, Vidyard claims to be the first video production company that offers video hosting and analytics.
Located in Kitchener, Ontario
Notable clients include Amnesty International Canada, Arkansas Foundation for Medical Care, BBC, Ceridian
Making digital video ads since 2011
---
8. Digital Creative Visionaries
Digital Creative Visionaries is a video production company that creates videos and video strategies for midsize brands, building and accelerating their marketing funnels. They produce can also help produce LinkedIn video ads.
Located in Washington, District of Columbia
Notable clients include VIVA, US Coast Guard, Walmart Product Video, WAMU
Making digital marketing ads since 2014
Learn more about Digital Creative Visionaries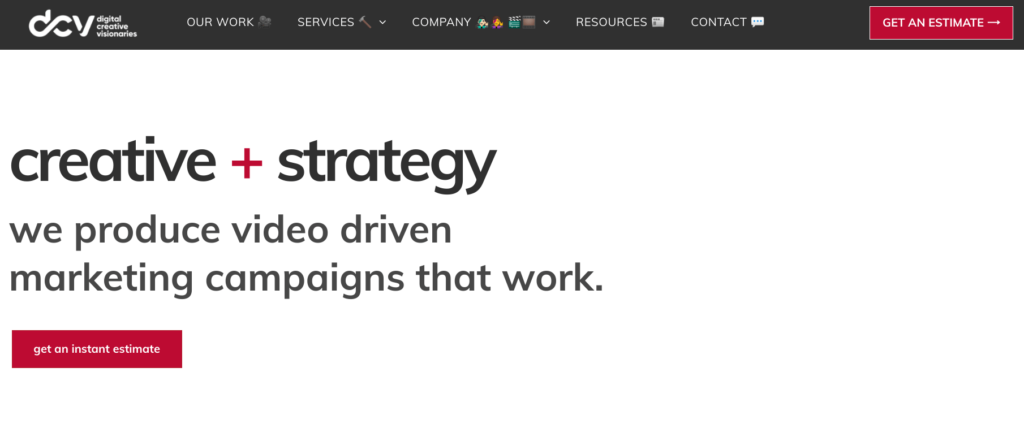 ---
9. Spiel Creative
Spiel Creative is a video production and marketing company that produces video ads as well as virtual reality videos. They have experience producing corporate videos for brands of all sizes. 
Located in Wandsworth, London
Notable clients include M&S, Specsavers, eBay, HSBC
Supporting digital marketing needs since 2012
Learn more about Spiel Creative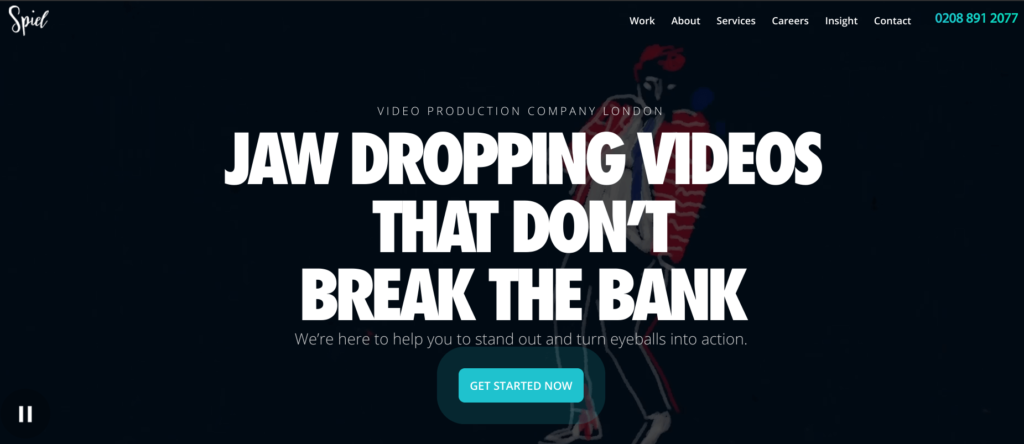 ---
10. Spin Creative
Spin Creative is a video production company that manages video marketing campaigns. They won the communicator award of distinction for the harborstone TV campaign. 
Located in Seattle, Washington
Notable clients include Microsoft, Amazon, Wave, Genie
Making digital marketing videos since 2009
Learn more about Spin Creative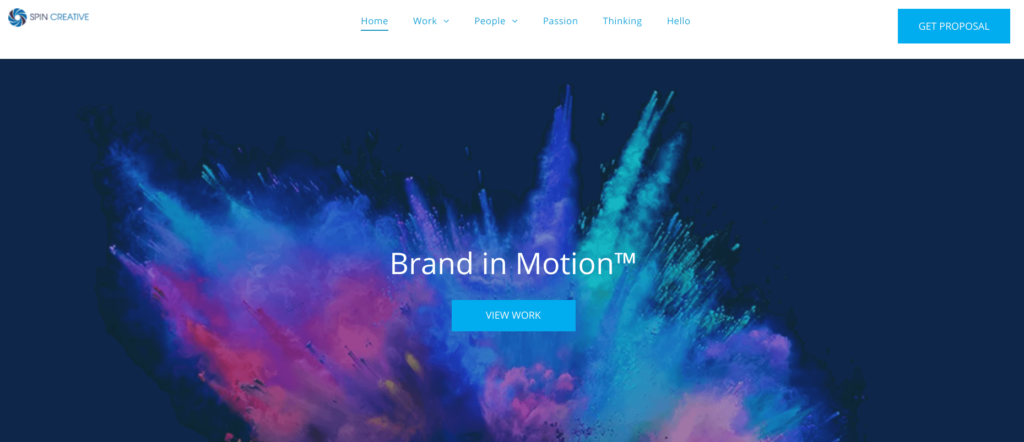 Conclusion
Whichever route your team decides to take, hopefully this list serves as a great starting point for you.
Happy animating!
---
Speak With A Video Producer Today
Let Sharp Eye Animation create affordable, high-quality video content for your brand!
---