Today's most forward-thinking law firms know that dominating a market has much to do with proper marketing. Whether it's owning page one on Google, running targeted ads on social media, or running ongoing TV commercials, great law firm marketing has the power to transform your practice.
It's true that effective law firm marketing relies on having a lot of great content – hitting the right people at the right time. But one little known (and practiced) secret is that all you really need is one marketing video that you can repurpose into "micro content".
Think of your law firm's marketing video as "pillar content", by which all other content is created from (micro content). Micro content features the best moments from your pillar content, which you can then promote online and offline:
Make pillar content (video) → Repurpose into micro content → Promote online/offline → Over-index/out-market competitors
Make a video:
Use a live-action or animated law firm video as your pillar content, unless you have a podcast, keynote, or other long-form content.
Repurpose into micro content:
Once you have you marketing video, look for the key moments and/or messages within it that you can repurpose into your micro content.

Creating more content helps law firm marketing teams maximize their firm's exposure and out-market the competitors
Consider moments that you think will resonate with your law firm's prospective clients, then turn it into offline content, like a radio ads and TV advertisements. Also create gifs, images, quotes, YouTube ads, blog posts, etc for online distribution.
Promote to online/offline platforms:
Once you have your law firm's pillar and micro content, distribute them across all platforms where your potential clients are, like TV, radio, YouTube, Facebook, Instagram, etc.
New platforms are constantly emerging, so either stay up-to-date with the latest, or find a team who does. Use your micro content to drive people to your website, phone number, or your pillar content.
Over-Index/Out-Market Competitors:
Not many attorneys are leveraging this secret today, so the opportunity for first movers here are immense. When prospective clients can see and hear your law firm's name and number everywhere they go – both online and offline – you'll position you law firm as an easy choice.
Here's a real life example:
We produced the animated law firm video below for a personal injury attorney who was looking to differentiate themselves in their market:
The video was initially meant to be used as a 30-second TV commercial in their local region, however once the video (pillar content) was finished, we then repurposed it into the following micro content:
• Advertisement for radio by extracting the audio from the video
• Animated "Snipes" to run on the lower ⅓ of the screen during a live TV broadcast.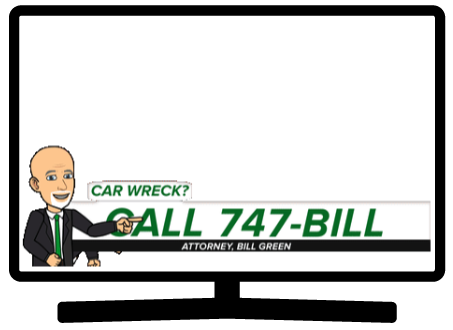 • Shorter edit from master video (5-10 seconds) to run as YouTube pre-roll ads, targeted at the attorney's target market
• Gifs of best moments for Facebook, Twitter, Instagram, & Snapchat distribution
• Images for Facebook, Twitter, Instagram, & Snapchat distribution
• Memes for Facebook, Twitter, Instagram, & Snapchat distribution
• Quotes for Facebook, Twitter, Instagram, & Snapchat distribution
• Blog posts – expand on major points to go deeper and rehash the ideas for the law firm's prospective clients. These are also shared socially.

Once this content has been distributed, we then look at comments to gain insights into what resonates and stands out.

We then would create new original content based on these insights. This increases the chances of over-indexing on these platforms, so the law firm maximizes exposure and out-markets the competition.
Conclusion
This secret helped turn one law firm marketing video into more than 20 pieces of content distributed across more than 10 different platforms.
Cleary the future of law firm marketing is all about content. The law firms who have ample content and know how to use will emerge as thought leaders and the obvious choice for when prospective clients need your services.
Putting out any content (even if it's totally unrelated to your niche) is better than not putting out anything at all. And too many people think it's the reverse.
Need your own pillar content? Contact Sharp Eye Animation today and discover why we're the company law firms turn to for their end-to-end marketing needs.
---
Speak With A Video Producer Today
Let Sharp Eye Animation create affordable, high-quality video content for your brand!
---
Additional resources:
Animated Law Videos: Why your practice should be using animated videos to get new clients
The Best Attorney Video Advertisements of All Time
Attorney Video Marketing 101: 4 Basic Things to Consider Before Starting Out
The 10 Best Attorney Video Production Companies
The 7 Best Platforms Your Law Firm Marketing Video Needs To Be On